Who is this course for?


It's for you if you want to build a Content Plan in order to create a Personal Brand using Instagram and start making money doing what you love.
It's perfect for:

Coaches, teachers, make-up artists, entrepreneurs, artists, photographers, or any type of service-oriented professionals.
It's not for you if you want to build a business like an online shop.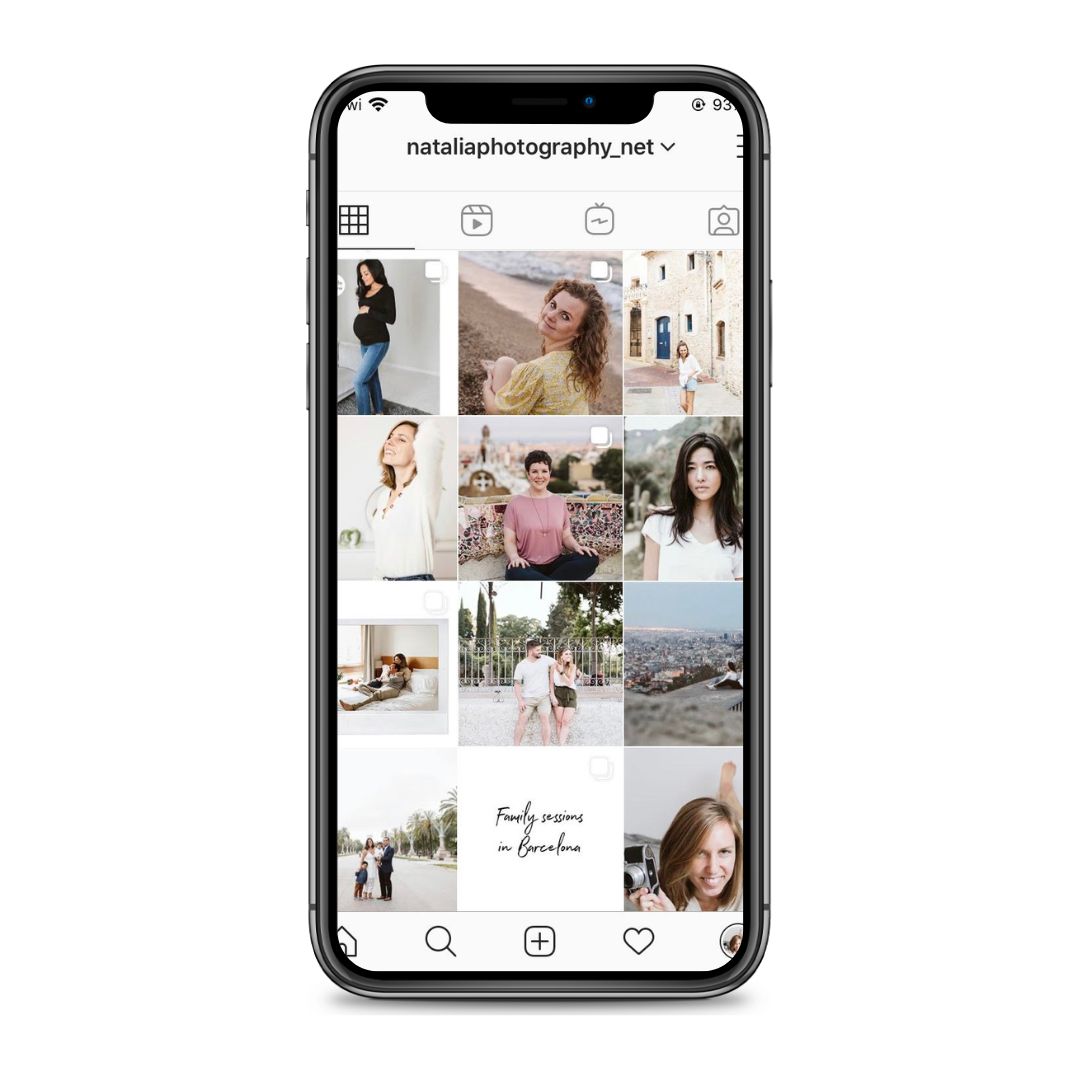 Does this sound familiar?


You're feeling stuck. You know that you should post something, but you don't have any idea what.
You're feeling overwhelmed by all the things you have to do to create content for your social media. So you end up doing nothing at all.
You don't have time. You don't have time to constantly think about what to post and what to create.
You might even have already done a professional photo session, but you're not sure how to make the most out of those photos.
You post every now and then, but there is no response. You don't know how to use Call-to-actions, and make your content engaging for your followers.

After completing this course, you will:


Have a clear Content Plan for your Instagram.
Stop wasting time creating content that doesn't bring you sales and inquiries from potential clients
Know exactly what to post (no more guessing "what shall I post today?")
Have more time for doing what you actually like - offering your services.
Know how to make yourself stand out from the rest of the people who offer the same services as you do.
Have a handful of useful tools to help you create your content in a fast and easy way, including a list of ready-to-use Call-to-actions and post ideas.
Be able to make money doing what you love
Start living your life on your own terms and create your own schedule





It's nice to meet you, Entrepreneurial Soul!

I know you have so much to give to the World and you want to help people by sharing your skills and expertise.

You've taken the first steps to build your business, but you're stuck at content creation. You don't know what to post exactly, and you don't have time to think about it every day. So... you end up not posting anything.

There goes another day, another week, another month...

So much time has passed, and you're still not building an audience for your business.

BUT! This can change right now. I invite you to take my Content Plan Creation course. In just 9 days, you're going to create a full content plan for your business.

No more guessing, staring at a blank screen forever, and feeling guilty.

I'm Natalia and I've been where you are. In 2016 I quit my 9-5 job and decided to become a photographer.

I was doing a lot of guessing with building my brand and audience. I wish someone back then gave me a step-by-step roadmap.

Fast-forward to today, I'm a booked-out photographer and my income actually tripled. Most of my clients come from Instagram.

Would you like me to help you build your Content Plan so that you can focus on actually serving your clients instead of worrying about what to post on Instagram?

If it's a "Yes!", sign up for Create a Content Plan course.

Create your Content Plan for the next months in just a few days

The course is an easy-to-follow roadmap to creating your unique Content Plan for Instagram. It includes:
Ready-to-use Call-to-Actions
Content Calendar Template
Content ideas
Hashtag research method
Quick content creation method
A list of easy-to-use tools to help you create engaging content

After completing it, you'll have a Content Plan for the next months.

And, you won't have to think about "what should I post" anymore!

Available in days

days after you enroll

Introduction
Available in days

days after you enroll

Course